TEDS CAST IRON PLUMBING SOLUTION
We have built our reputation by focusing on and excelling in tunneling, underground pipe replacement and backfill services. We use state-of-the-art techniques and materials to ensure the least amount of disruption and long-lasting results.
Based on years of experience and innovative methods we are able to provide a non-intrusive method of replacing your cast iron pipes. We will quietly and efficiently replace your cast iron with minimal disruption to you and your lifestyle.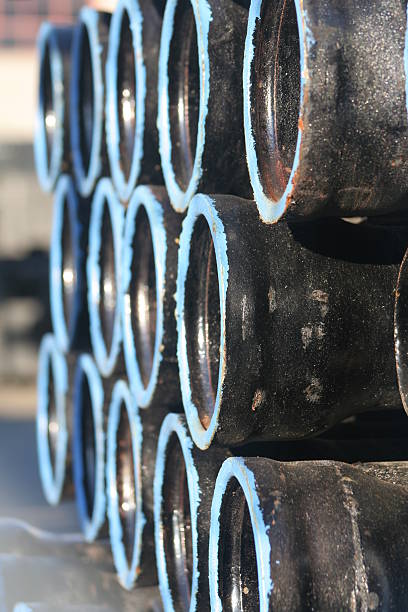 Repair or Replace Under Slab Cast Iron Pipes
Cast iron pipe was designed to last 50 years. The truth is there are so many variables and factors that contribute to the deterioration of cast iron pipe. And while there's no way to know when your pipe will go bad, there is no doubt that they will go bad.
The last houses constructed with cast iron pipe in DFW were built around 1986. However, many houses in the area were built using PVC pipe even as far back as the late 1970s.
The cast iron on each side of the repair will go bad e.g. crumble, crack, break, leak, etc. That's just the nature of the material. As the metal repeatedly comes into contact with the wastewater that runs through it, it deteriorates.
Full or Partial Replacement?
So with cast iron sewer pipes, especially older pipes, it doesn't make sense to locate or repair the leak or leaks.
Now we understand not everyone can afford to replace all of the cast iron pipes under a slab at once. This is why some might opt for the repair instead.
But affordability, or lack thereof, makes it that much more important to consider all your options. It's especially important to take a long-term view rather than an immediate one.
Sometimes it is possible to replace part of the pipe now and some of it later. And sometimes there's another option altogether.
Our Recommendation
Based on the fact that all cast iron sewer pipes will need to be replaced, we strongly recommend that cast iron pipe under a concrete slab be replaced and not repaired.
In fact, we have decided we will no longer locate or spot repair any sewer leaks on a cast iron system. We believe locating or repair sewer leaks on a cast iron system is a waste of time and money for the homeowner.
However, we always look at all possibilities from a long-term point of view based on your specific needs and budget.
If you have any questions, comments, concerns or want a free no obligation estimate, give us a call at 972-494-1750. Or email us at [email protected].